Trade and Distribution
Streamline processes, and effectively manage your company, with IT solutions designed for trade and distribution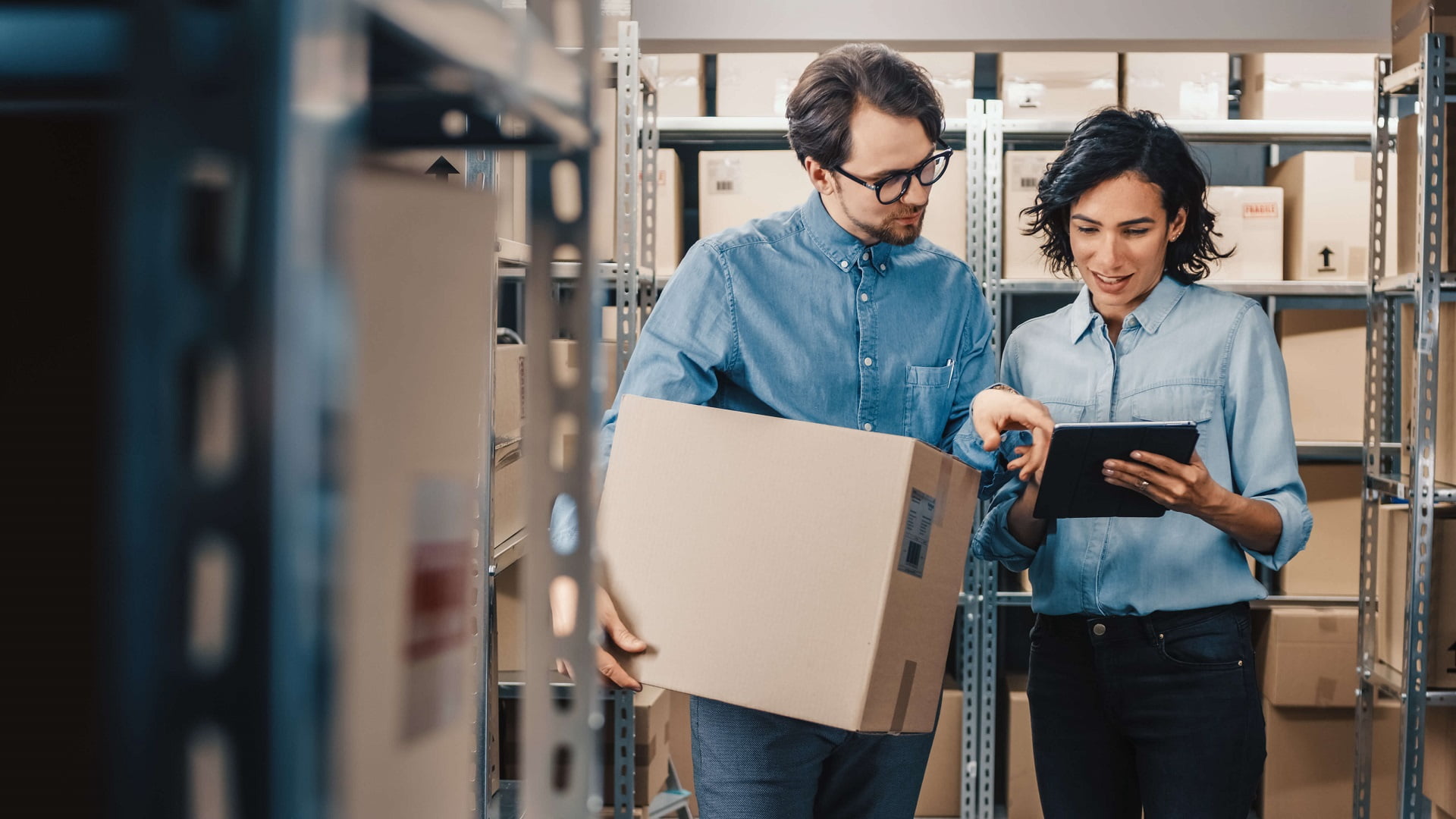 The retail sector has many challenges which need to be overcome
Amongst our clients are numerous companies from the trade and distribution industry. We have gained considerable experience during numerous implementations in this sector and know what its most common challenges and problems are.
We have the knowledge to select IT solutions which will streamline key processes in trading and distribution companies. The systems we implement, based on solutions from the Microsoft product family, are able to cover the needs of handling sales processes, customer relationship management, warehouse, shipment of goods and final invoicing.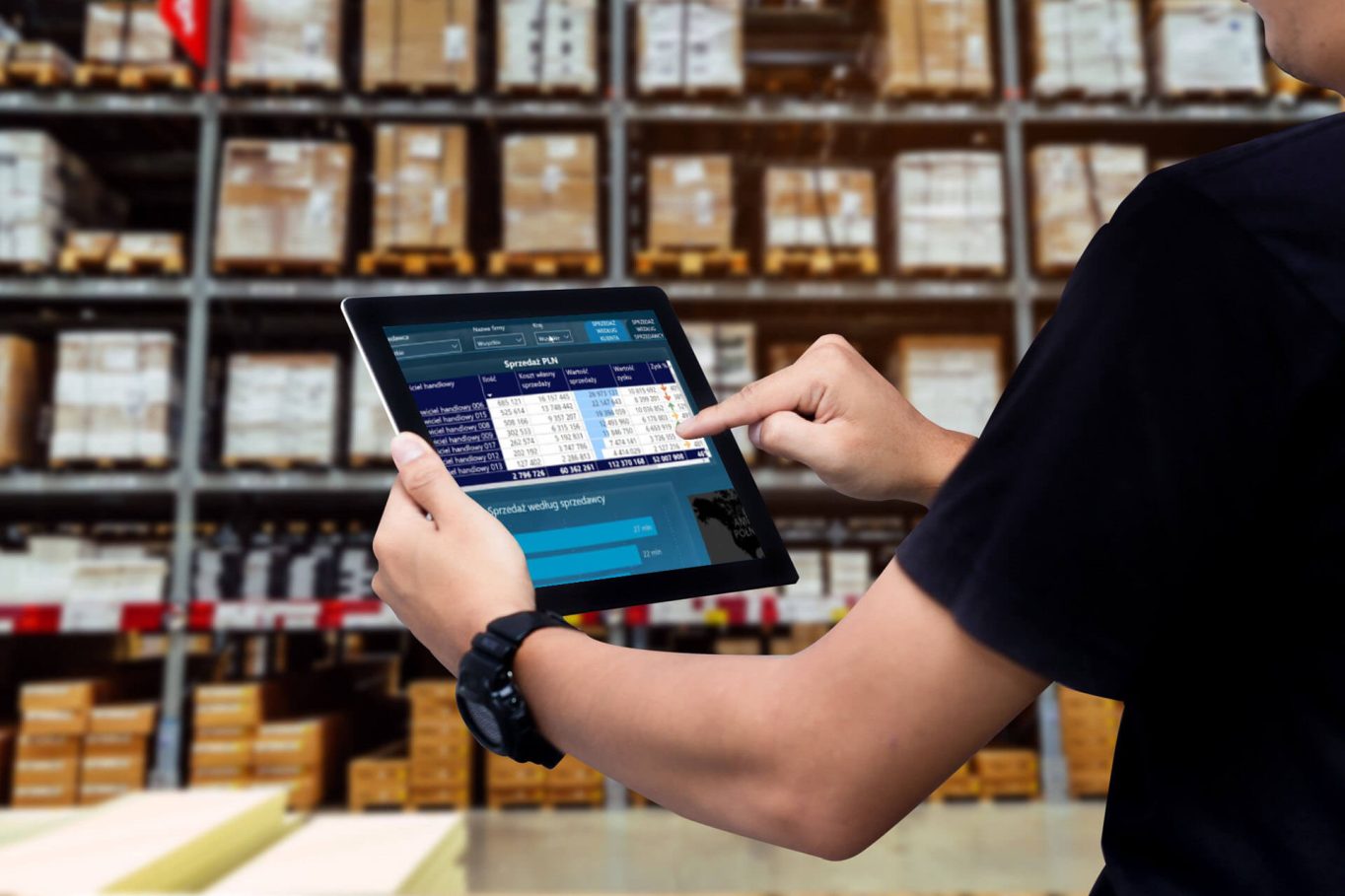 Discover solutions to problems affecting the retail and distribution industry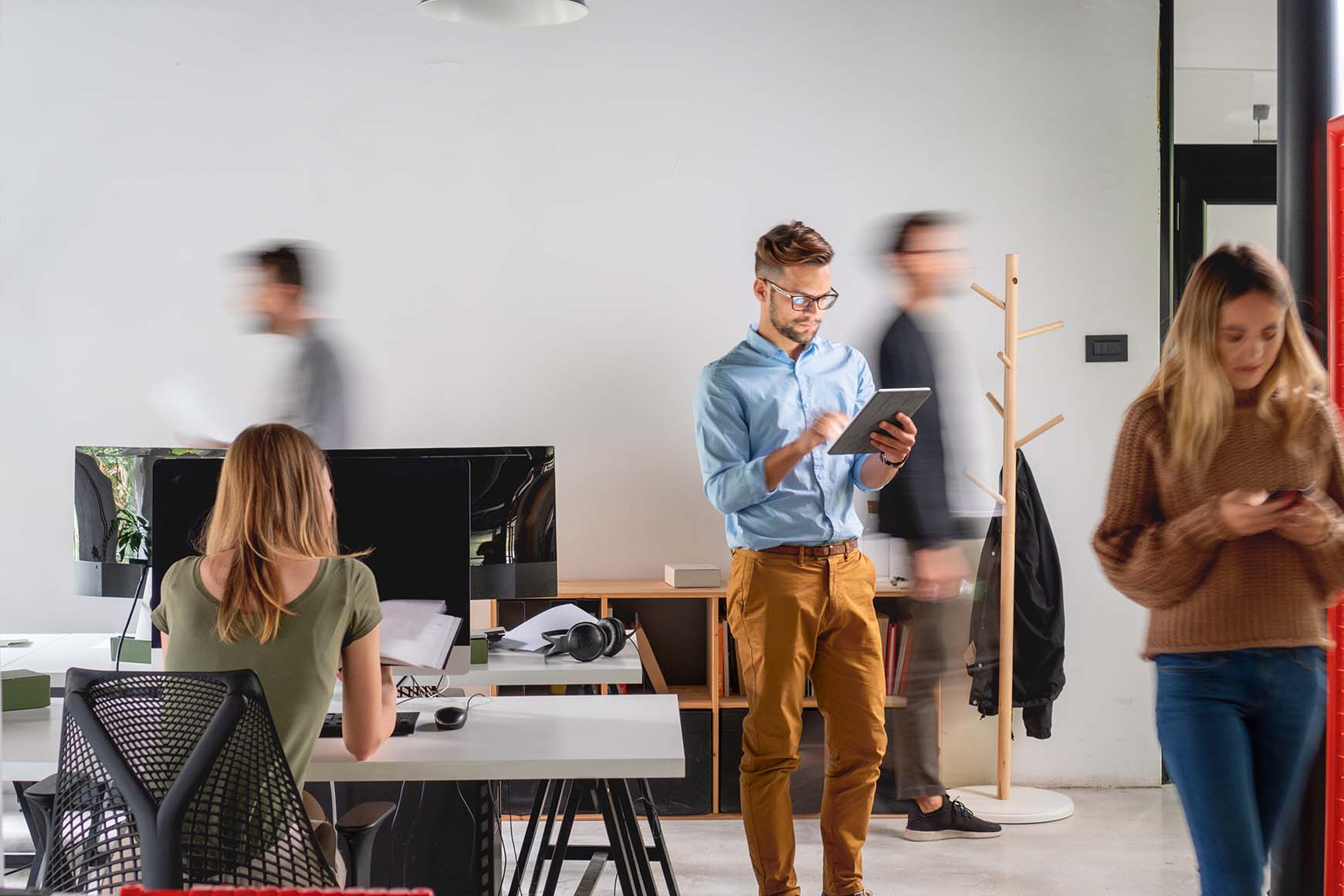 Problem
I currently have to manually manage my entire sales process. This generally consists of using multiple websites and applications, to register information (purchase orders, warehouse orders. sales invoices, etc). Due to this inefficient process, I cannot find adequate time and resources to analyse sales data.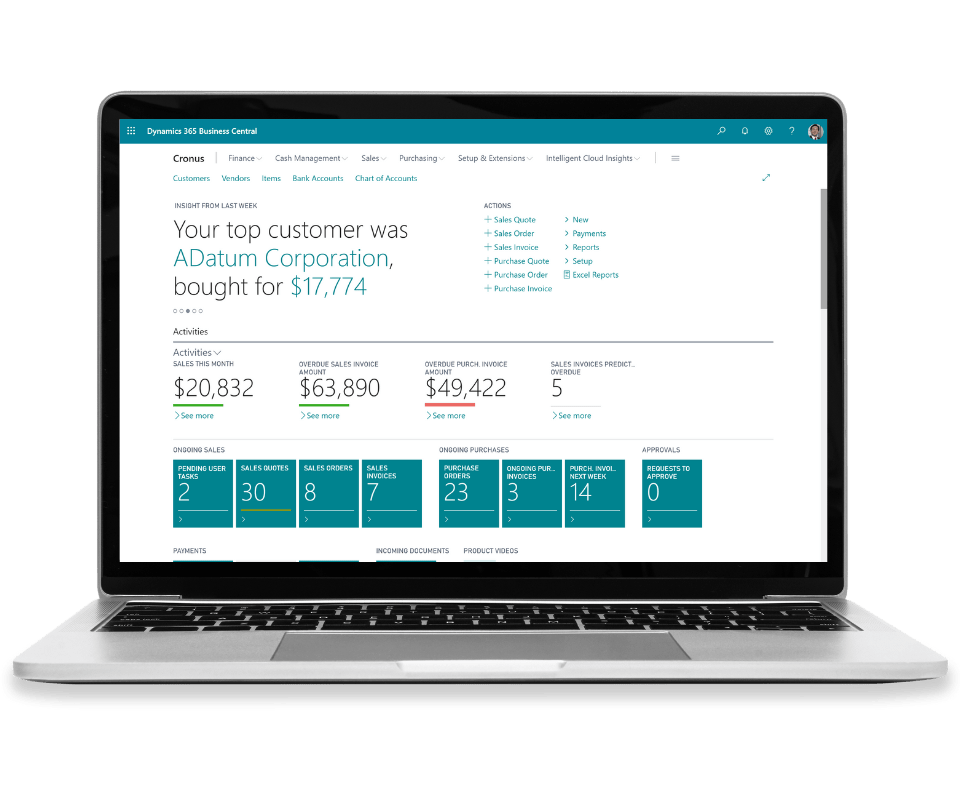 Microsoft Dynamics 365 Business Central allows full insight into the sales process. The ability to build a sales funnel and track sales opportunities, in addition to handling the execution of orders, from submission of the offer to product shipment, is provided. The available reports will assist you in making the right sales decisions.
1 Non repetitive processes have a negative effect on customer service.
Dynamics 365 Sales is a CRM system that enables the highest standard of customer service. Native connection to Business Central ensures data flow is available within the entire organisation. Using Dynamics 365 Sales allows the collection of information about meetings with clients and the ability to share it with other team members. Working on shared resources helps to set standards in customer service. The system will also remind you about tasks to be performed, such as calling the client. In addition, the integrated artificial intelligence module helps to prioritise individual sales.
2 Issues with monitoring the work of traders.
Using the Dynamics 365 Sales application, sales managers will gain insight into key statistics, regarding the work of the entire sales team. Armed with this knowledge, it becomes possible to know exactly how salespeople cope with assigned tasks, and the current stage of the sales opportunities, for which they are responsible. Detailed data provides an opportunity to react appropriately in an emergency situation and take corrective action.
3 Problems with monitoring the progress of goals set for sales teams.
In Dynamics 365 Sales, you can dynamically build goals, taking into account data collected in the system, e.g. historical results, planned budgets or forecasts. You have the ability to track progress, not only from an organisational level, but also individual departments or employees. If the goal of the sales team is to acquire a certain number of customers in a given time period, you can divide this goal and assign it as a task to be performed by a given salesperson. Business intelligence tools, in Dynamics 365, provide real-time information about the results of selected goals by people from your team.
4 No possibility of planning and analysing the execution of a sales plan.
Dynamics 365 Sales, empowers you with the ability to predict how much revenue your sales team will generate in a specific period of time. Using the forecasting function, salespeople can track the performance of their work, in relation to the set goals. Sales managers, on the other hand, can analyse the performance of team activities. This provides knowledge on how the implementation, of the sales plan, is progressing. If there are any problems, corrective actions, and changes, can be carried out.
5 Problems with incomplete order fulfillments and damaged deliveries.
Using our proprietary solution (an application for the registration of Non-Conforming deliveries) your employees have the option of reporting incomplete or damaged orders. By entering information about a defective delivery into the system, including: date of the incident, the warehouse where the delivery was accepted, as well as attaching a photo of the damaged resource. The system will report, for example, from which supplier you most often receive damaged or incomplete goods. You can also generate a complaint document directly from the application.
6 Problems with delayed orders
Business Central allows the customisation of a calendar with working and non-working days. Event registration to the calendar is also possible, including: buyers, suppliers and selected locations. This will allow you to efficiently calculate delivery and receipt dates for future sales/purchase orders, production orders, and so on.
7 A lack of current data regarding stock levels.
Thanks to Business Central, you have access to multidimensional, current, data on stock levels. The system allows you to manage inventory in multiple locations, such as production plants, warehouses, showrooms, etc. You have the ability to manage and track serial and lot numbers. Adding custom data, such as: colour, country of manufacture, dimensions of the product, allows for controlled grouping of items into categories.
8 There is no data available to replenish stocks in accordance with current needs.
Business Central provides you with the ability to gain insight into statistics about stock levels in your warehouse. The system provides you with MRP information (Material requirements planning). Based on planning data (parameters defining the method of replenishing stock), and the required demand for a given material, the system is able to suggest what raw material is absent.
9 No insight into historical order data from suppliers.
The Business Central system makes provisions for you to store all information related to purchases, e.g. purchase invoices or warehouse transactions. In addition, accurately constructed, purchase price lists allow you to track the history of price changes from specific suppliers.
10 No information on product availability over a given time.
In Business Central you will find the so-called stock availability over time option. Thanks to this function, you will obtain information about the receipts and expenditures of a given stock level, in a selected time period.
11 Inventory tracking problems
Business Central records the history of all transactions for a given item, including an individual serial number or lot, due to which you can track items throughout the entire supply chain. As a consequence, you gain information such as: date of receipt of stock, space taken in the warehouse, expiration date or buyer details, along with the date of sale. For example, when a customer receives a defective product, you can check which batch an source it originated from.
12 issues using LinkedIn's capabilities in building customer relationships.
Business Central has an integrated module for managing customer relationships. Using the Dynamics 365 Sales application, allows the information provided by LinkedIn Sales Navigator to be effectively used. In this scenario, traders gain access to information contained in a community of 800 million users. Integration with LinkedIn means that sales teams can focus on reaching decision-makers in selected enterprises. Traders can monitor the activity of a selected customer and react to published content or status changes. In addition, they have the ability to send automated messages to selected people.
Discover additional solutions for your industry
In addition to the solutions we offer, you can find more products and extensions, which increase the efficiency of working with Dynamics 365 Business Central. These include interactive reports and business applications. Find out which of them can support your business.
Find out more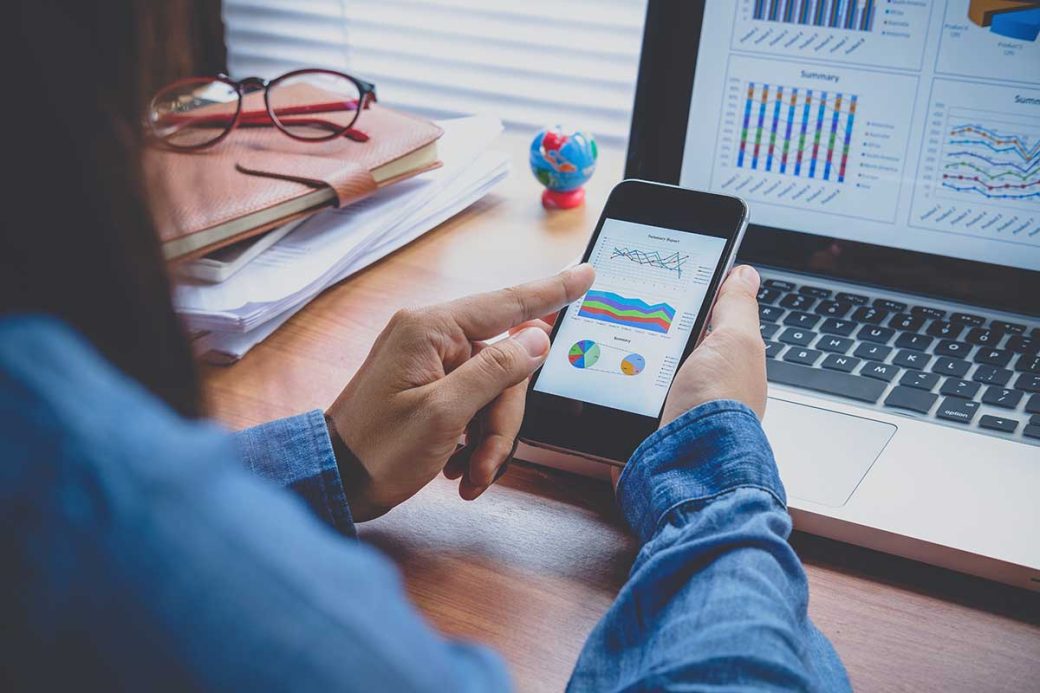 How is the implementation carried out?
Depending on the size of your business, and the degree of advancement of company processes. We recommend one of the following types of implementations:
1

Fast implementation
Which companies would benefit from this service?For small and medium sized companies in the manufacturing industry that do not have an ERP system, or their current ERP system does not meet their expectations. Fast implementations are also suitable for clients who are planning to change their deployment partner (due to dissatisfaction, etc). What is fast implementation ? We have enriched the standard Business Central solution with a number of functionalities created for the design industry. Why should you use this service? By running the version without modifications, users quickly learn how the system works and the possibilities that connectivity between individual elements of the Microsoft ecosystem brings. The flexibility of this solution allows you to adjust the configuration to the current requirements of your company. If your business grows over time, or you find that you need system changes, we can implement subsequent Business Central modules or system modifications, according to your needs.
Find out more about our fast implementation service
2

Customised Implementation
Who would benefit from this service?This service is for companies that already use the ERP system, but need to modify and integrate with other systems. How is a customised implementation carried out? We start the project with an in-depth analysis, based on which we define its scope, duration and budget. Implementation is preceded by a design phase, identification of appropriate components, development of interfaces and data migration processes, preparation of configuration and the necessary tests are executed. After transferring the processes to the new system, we perform the final tests and train key users. Why should you use this service? You will obtain an ERP system perfectly adapted to the needs of your company. Individually selected modifications will correspond to your company's unique design processes.
Find out more about our personalised implementation service
Discover more about Microsoft solutions for trade and distribution
Would you like to learn more about how Microsoft solutions can help your business and improve processes? Make an appointment for a free, no obligation consultation, during which our specialists will analyse your company situation and make appropriate recommendations.
Show phone...