Project and Services
Thanks to Microsoft business applications, dedicated to the design industry, you will meet the challenges facing your company head on.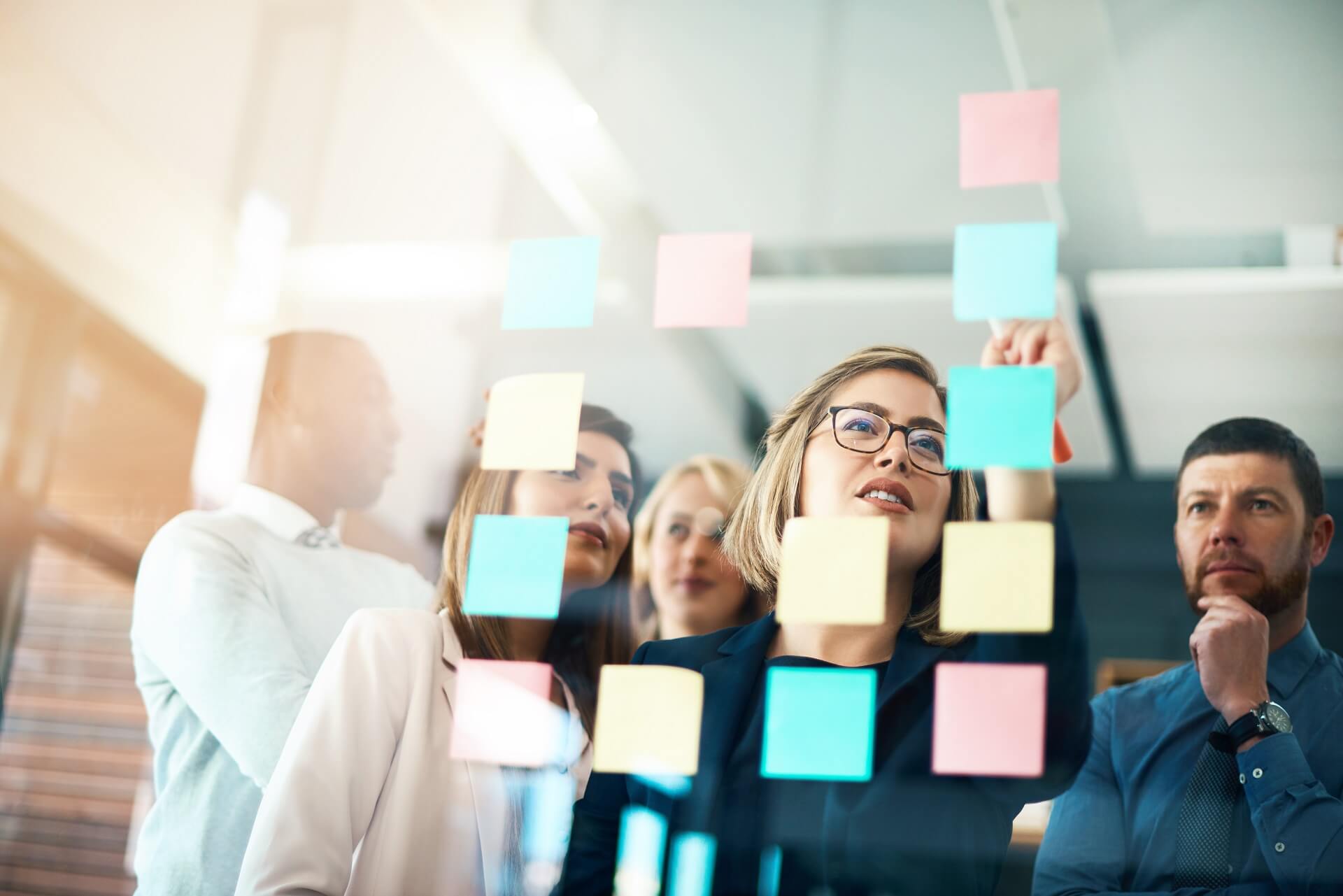 We understand the challenges faced by design companies
As a design company, we are all too aware of the challenges faced by this sector. NAV24 has extensive experience in implementing IT systems in design companies and is able to advise on the best solutions.
We have knowledge on selecting IT solutions that will improve key processes in design companies. The systems we implement, from the Microsoft product family, are able to cover the demand from: handling the sales process, managing customer relations, warehouse management to shipping goods and issuing invoices.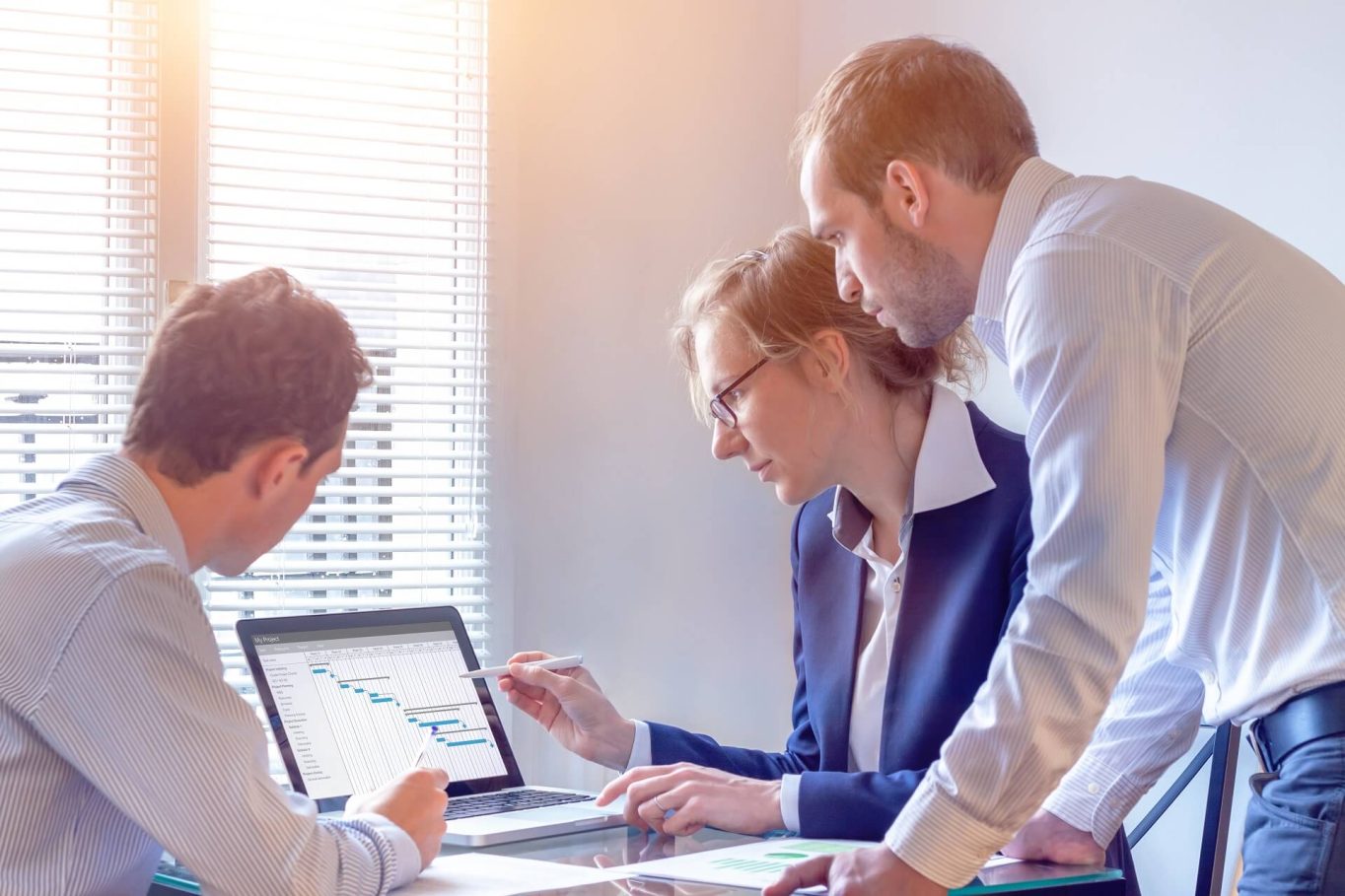 Discover solutions to the most commonly encountered problems in the design industry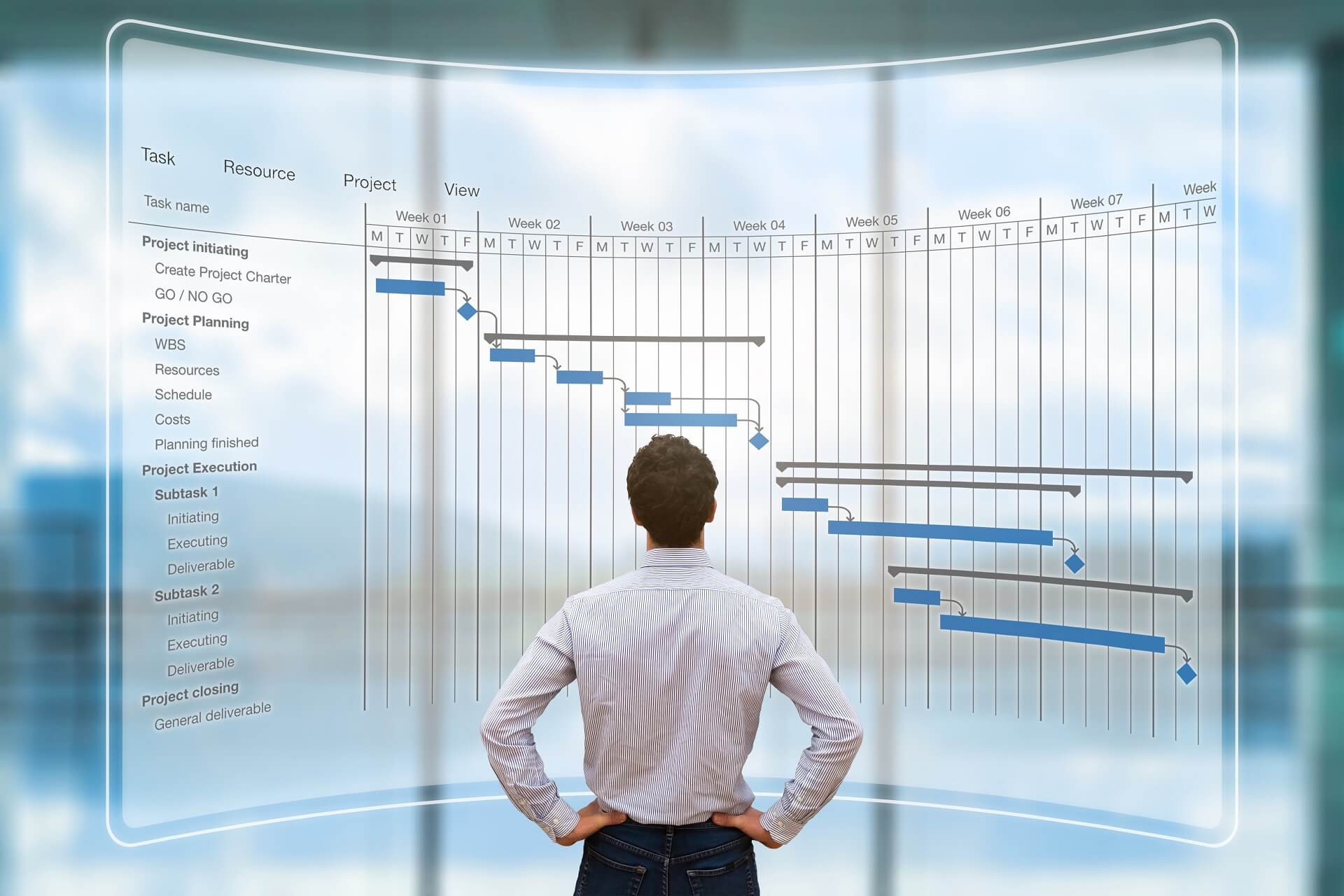 Issue
I have a problem with insufficient control of profitability and tracking
project progress.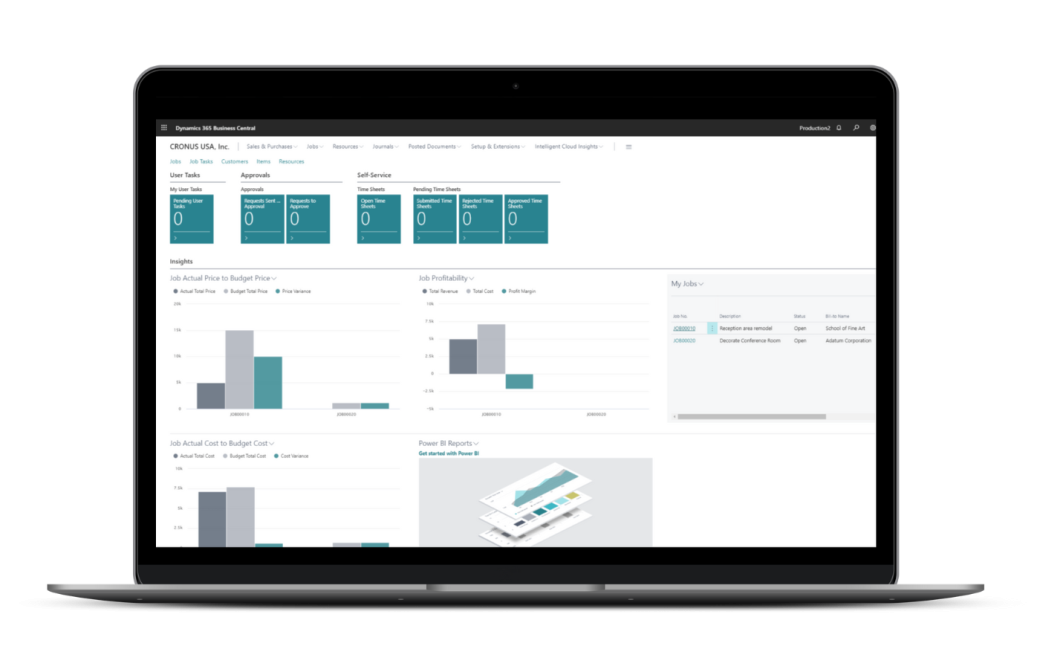 Business Central provides access to information necessary for costs planning, and monitoring the progress of a given project. Access to data, regarding the consumption of specific resources, is available, which means you are able to track the working hours of machines, and employees, in a project. Comparing the actual costs with the planned ones will allow you to obtain a real picture of the profitability of a given project.
1 My problem is related to the correct pricing of services.
Business Central allows you to manage the prices of services, repairs or orders and create personalised service price agreements for your customers. In addition, provisions are made for you to monitor prices, whilst calculating various parameters (that may affect the end price). The flexibility of the system provides the ability to create groups of services that allow adjustment of the pricing structure, allowing for incurred or increased costs, etc.
2 Lack of control over the management of sales processes.
In Business Central, you can have full insight into the sales process, e.g. you can check the current stage of individual sales opportunities. In addition, you have the option of customer interaction directly from MS Outlook - from submitting an offer to completing the sale and shipping the goods.
3 Difficulties with staff management
Based on data from the Business Central system, you can check the workload of given employees and how long it has taken for a specific task to be completed. This feature allows you to consciously decide on which tasks will be given to selected employees and, also, the ability to manage subsequent assignments.
4 There is no information on the actual costs connected with working time.
Business Central allows the registration of working time and related costs. To facilitate the gathering and analysis of project data, we have created the project management application. Thanks to this, project managers have access to key information, e.g. on labour, material and time costs.
5 Issues with overdue invoices.
The Business Central system provides you with lists of all transactions, filtered by individual customers. Due to this feature, you know about the approaching payment date and amounts due to be paid. Armed with this information, you can start the recovery process at the right moment.
6 Problems with the efficient management of service requests.
The Business Central system provides access to a number of tools enabling efficient management of service requests. You can, for example, prioritise cases depending on the type of request or the signed service agreement, manage personnel, track the progress of the order and analyse service request statistics.
Discover additional solutions for your industry
Among the solutions we offer, you can find additional products and extensions that increase the efficiency of working with Dynamics 365 Business Central. These include interactive reports and business applications. Find out which of them can support your business.
Find out more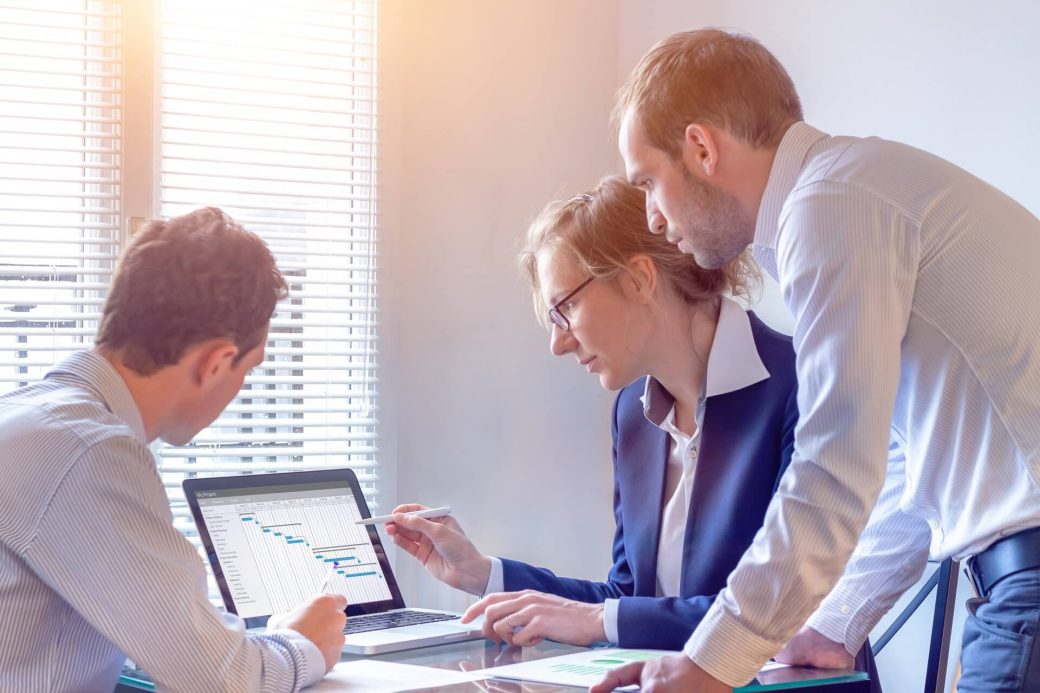 What does the implementation process look like
Depending on the size of your business, and the degree of advancement of company processes, we recommend one of the following types of implementations:
1

Fast implementation
Which companies would benefit from this service?For small and medium sized companies in the manufacturing industry that do not have an ERP system, or their current ERP system does not meet their expectations. Fast implementations are also suitable for clients who are planning to change their deployment partner (due to dissatisfaction, etc). What is fast implementation ? We have enriched the standard Business Central solution with a number of functionalities created for the design industry. Why should you use this service? By running the version without modifications, users quickly learn how the system works and the possibilities that connectivity between individual elements of the Microsoft ecosystem brings. The flexibility of this solution allows you to adjust the configuration to the current requirements of your company. If your business grows over time, or you find that you need system changes, we can implement subsequent Business Central modules or system modifications, according to your needs.
Find out more
2

Customised implementation
Who would benefit from this service?This service is for companies that already use the ERP system, but need to modify and integrate with other systems. How is a customised implementation carried out? We start the project with an in-depth analysis, based on which we define its scope, duration and budget. Implementation is preceded by a design phase, identification of appropriate components, development of interfaces and data migration processes, preparation of configuration and the necessary tests are executed. After transferring the processes to the new system, we perform the final tests and train key users. Why should you use this service? You will obtain an ERP system perfectly adapted to the needs of your company. Individually selected modifications will correspond to your company's unique design processes.
Find out more
Would you like to improve the efficiency of your company?
Make an appointment for a free, no obligation, consultation and we will advise you on the best solutions for your company.
Free consultation
Would you like to find out more about Microsoft solutions for design companies?
Make an appointment for a free, no obligation consultation for information on how Nav24 can drive your business forward.
Show phone...