Summer is over, but Microsoft was not idle during it. On July 18th, they published the so-called release plan, which includes a set of changes and innovations that will be introduced into Dynamics 365 and the Power Platform solutions. What's more, Business Central 23 has been available as a preview since September, allowing for testing of these changes before they are implemented in the production environment. This raises the question of what to expect in Release Wave 2 2023, especially in the context of Dynamics 365 Business Central.
Microsoft adheres to established life cycle rules for selected cloud services. This is particularly evident in the case of products from the Dynamics 365 and Power Platform series, where changes and innovations are introduced twice a year in so-called waves. The next one will go live on October 1st, initiating the implementation period, which will last until March 2024. Some changes will be active as early as next month, while others will require a bit more waiting. The new enhancements have been divided into categories, and Microsoft has provided dates for when a particular feature will be available as a preview and when it will be generally available.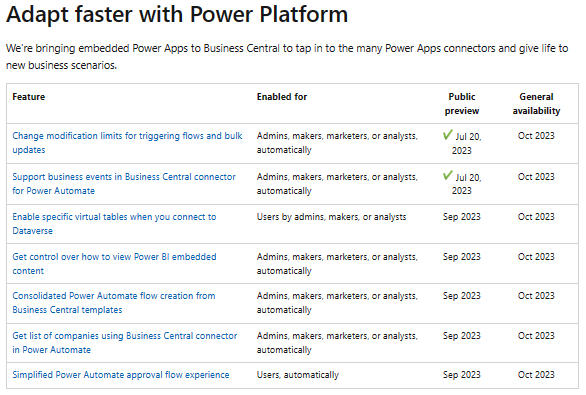 Nevertheless, we already have the opportunity to test them, allowing us to see which of these innovations we can incorporate into our daily use of the Microsoft Dynamics 365 Business Central system.
Let's get to the point and see what we can expect in the upcoming wave of updates.
Easier Approval Process with Power Automate
For some time now, solutions from the Power Platform family have been integrating with the functionalities available in Dynamics 365 Business Central. With the new wave of updates, Microsoft has improved working with Power Automate through several changes:
Automatic setup of the appropriate environment and company when configuring the approval process, eliminating the need to set them each time.
Adding information about the requester, including their email address, to the submitted request requiring approval.
An additional "step" when defining a process containing the "Requested by" field.
An additional "action" in Power Automate that allows for request cancellation.
An optional card that can be published in a selected Teams channel with information that a document has been approved.
Enhanced Display Options for Power BI Content Within Business Central
Integration of Power BI and Dynamics 365 Business Central allows for embedding report content in the ERP system (Home Page, Lists, FactBoxes). The upcoming update introduces several new features in this regard, including:
The ability to expand the Power BI report view to full screen.
Better control over zooming in on individual elements of the report.
Displaying scorecards.
In addition to the above, Microsoft has also updated the mechanism for delivering demo reports.
Addition of "Edit in Excel" Action in Inventory Journals and Warehouse Worksheets
The option to edit data in Excel is one of the favorite features for Business Central users because it allows for easy and fast editing of a large amount of data. The novelty in this wave of changes is adding this option to inventory journals and warehouse worksheets. Editing in Excel takes into account most applied filters on the page, so the Excel sheet will contain practically all records and columns visible in those places. Furthermore, if you have OneDrive configured with Business Central, selected journals will open in the browser version right away, eliminating the need to download the file locally. The full list of pages where the "Edit in Excel" option will appear is available on the manufacturer's website.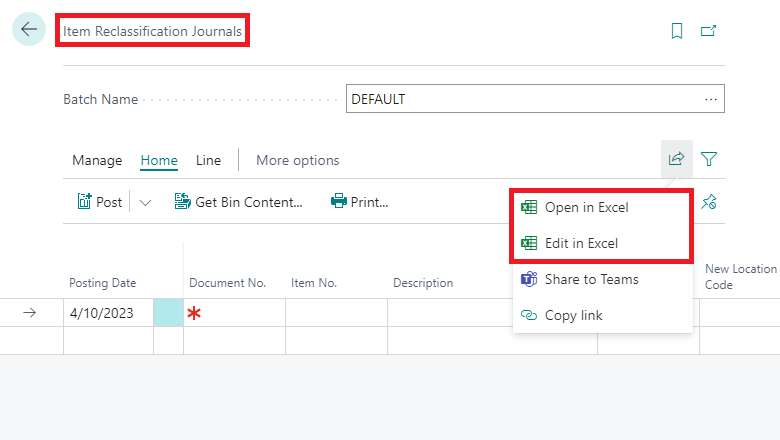 Ability to Migrate Business Central Environments Between Tenants
This innovation is a significant improvement, especially for Dynamics 365 Business Central administrators. In business, there are situations where one company is acquired by another or there is a merger of organizations that previously had their own Microsoft tenancies, each with licenses managed independently. Often, the decision is made to centralize IT resources, leading to the consolidation of these tenancies into a single tenant. This option can also be used by partners, providing the ability to set up a demo environment and then transfer it to a potential customer's tenant for testing purposes.
This new feature streamlines the migration process, which can be initiated through a request from the source tenant's administrator and accepted from the destination tenant.
Editing Welcome Banner on the Home Page
Small, but nice feature. When launching Business Central, the first thing we see is a large banner containing information about the most frequently sold product. Now we can edit and personalize it.
Searching from Anywhere in the System
According to research, users spend nearly 20% of their work time searching for information. Therefore, Release Wave 2 2023 introduces the ability to initiate searches from any place in the Business Central system. The Alt+Q shortcut is key here.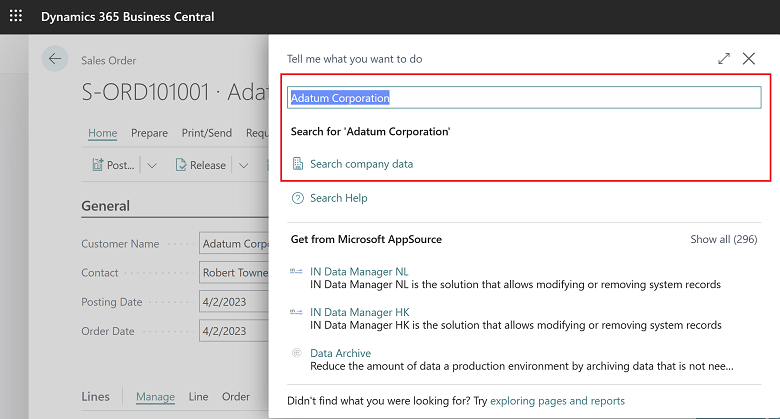 Search will naturally cover tables to which we have access.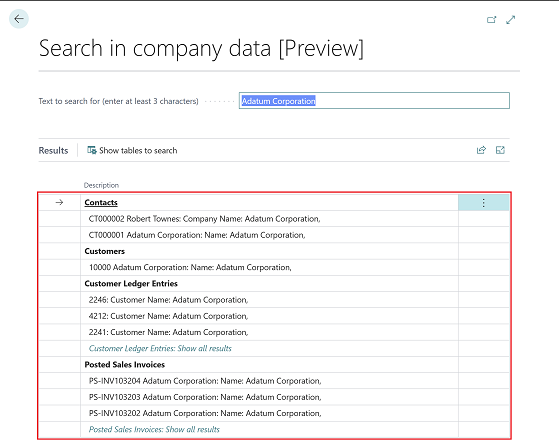 While the default search scope is limited to tables we have access to, it is possible to define additional tables.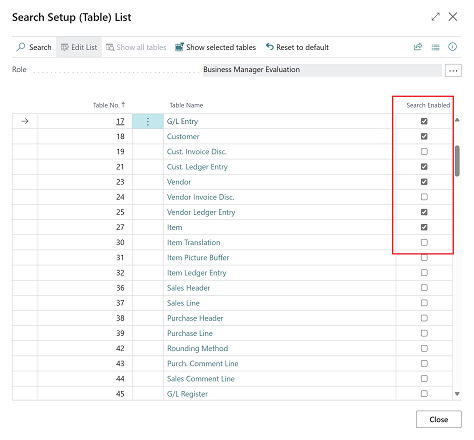 Faster Access to Record Details
This feature is somewhat related to the previous one, as its goal is also faster access to information. Until now, finding details of a specific record from a lookup required several additional clicks (e.g., navigating from a sales order line to an item card - 4 clicks). Now, after expanding it, you only need to select the desired record and click "Show Details." For users who prefer keyboard shortcuts, you can simply use the Ctrl + Alt + down arrow combination after selecting the record.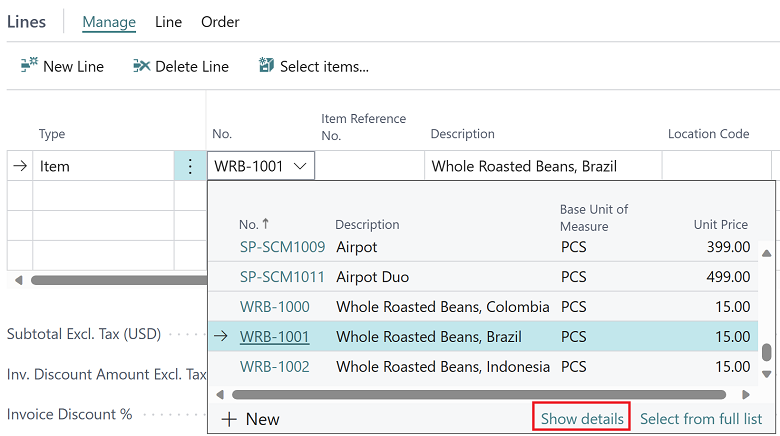 Improved Multitab Browsing
Due to its "cloud-native" nature, Business Central operates through a web browser. This allows users to view multiple pieces of information in separate tabs. To better differentiate the data open in these tabs, Microsoft has decided to include additional information. The solution is based on a simple scheme, where information is limited to the essentials and updated as needed, based on the location in the system. On the tab, you will find information about:
The name of the list/card/page or view.
A company badge if one has been assigned to it.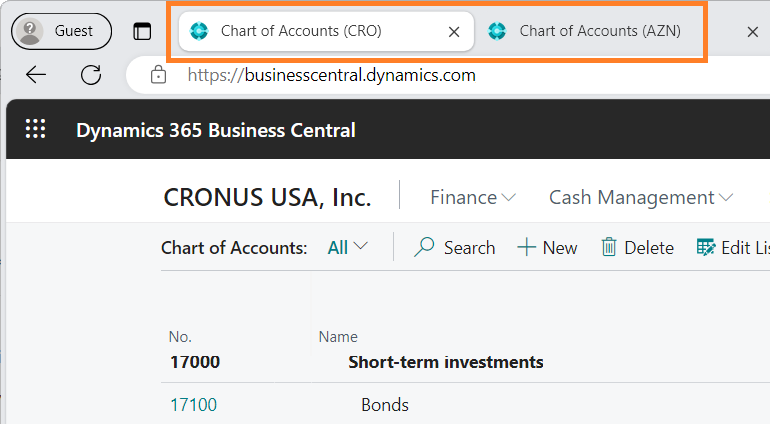 Additionally, in Microsoft's documentation, you will find a table with examples of how information is displayed on the browser tab.
Searching in the Mobile App
Release Wave 2 2023 brings the popular "Tell Me" feature to the Business Central mobile app. The feature is available on smartphones and tablets running Android and iOS. To use it, it must be enabled. The Alt+Q shortcut works when the device has a physical keyboard. You can bookmark specific items, just like in the web version. And, as with the web version, permissions for specific tables are respected.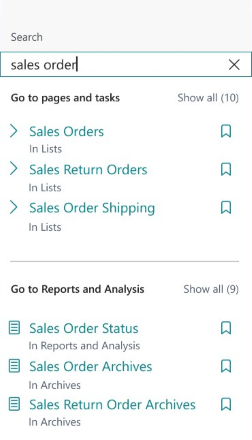 Discover how these new features in the ERP system Dynamics 365 Business Central can help you in your daily work – all you need to do is fill out the form below and schedule a free consultation with our consultant!